---
Leading the way for Cohabitation Reform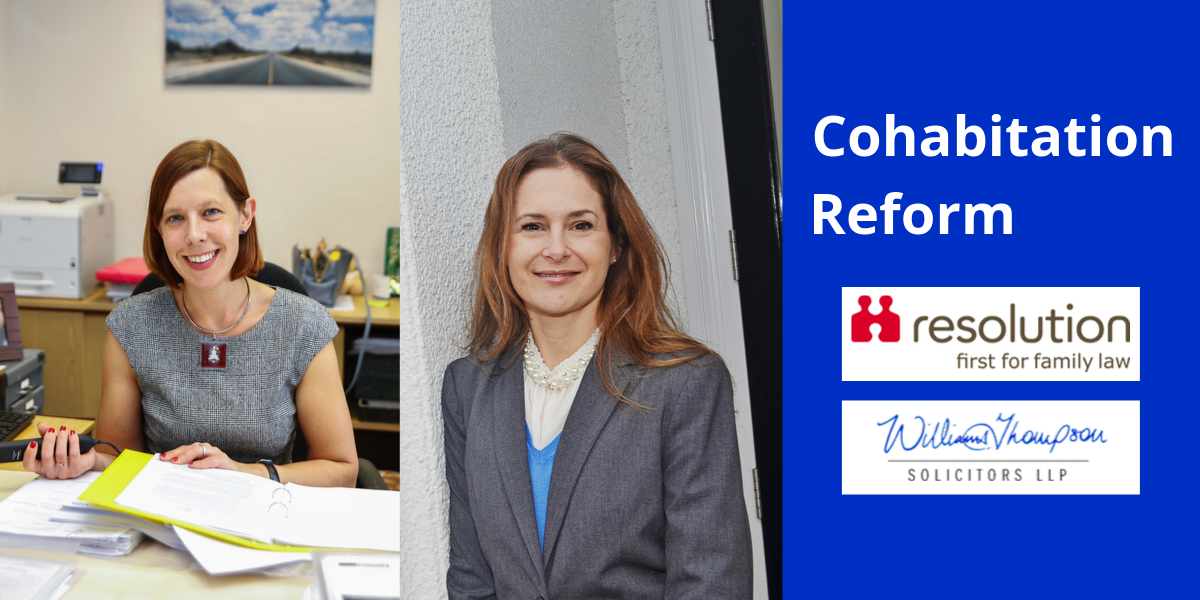 16

Oct 2019

Cohabitation is becoming more commonplace in today's society. Of the 326,117 households in Dorset, nearly 10% are living together but are not married. This raises an important question – what are the rights for cohabiting couples? Below, our Family Law solicitors highlight the current laws for unmarried couples and what Williams Thompson is doing to reform these laws.
Why are Williams Thompson campaigning for reform?
Despite living like a married couple, unmarried couples living together lack a number of rights in relation to pensions, property and income. Together with Resolution, a group of 6,500 family law professionals in the UK, we are leading the way for cohabitation reform.
We are calling for MP's to consider a reform of the current cohabiting laws to provide more legal protection for cohabitants upon separation.
When dealing with separation of any sort, we will always aim to make the process constructive, non-confrontational and straightforward wherever that's possible in the interests of everyone and particularly any children involved. However, under the current laws, unmarried couples who are separating have little legal protection. If an unmarried couple is separating, shared assets, such as a house, may not be shared between parties if only one name is on the deeds. This is unlike a divorce where a property – whether owned by one or both parties – can be distributed between the couple.
This uncertainty causes challenges when trying to achieve the best possible arrangement for both parties in a cohabiting couple, as the current laws are not flexible to recognise the financial reality of those relationships in many cases. So this is why Williams Thompson and 6,500 other family solicitors across the UK are seeking a major shake-up to the law.
We are calling for MP's to recognise the vital need for reform and to act on our concerns. We often see first-hand what effect this lack of protection and uncertainty causes and we believe the law could offer a better solution for couples who have often lived together for many years.
Want to know more about your rights as a cohabiting couple?
Our family law solicitors, Emma Hamilton Cole and Charlotte Millard, have dealt with numerous separations involving unmarried cohabiting couples. If you are separating from a cohabiting relationship, we can help you to understand what claims may or may not be available to you.
If you'd like to discuss your separation with our solicitors, get in touch by emailing enquiries@williamsthompson.co.uk or call 01202 484242.