---
Our Big Brekkie Raises Over £1100!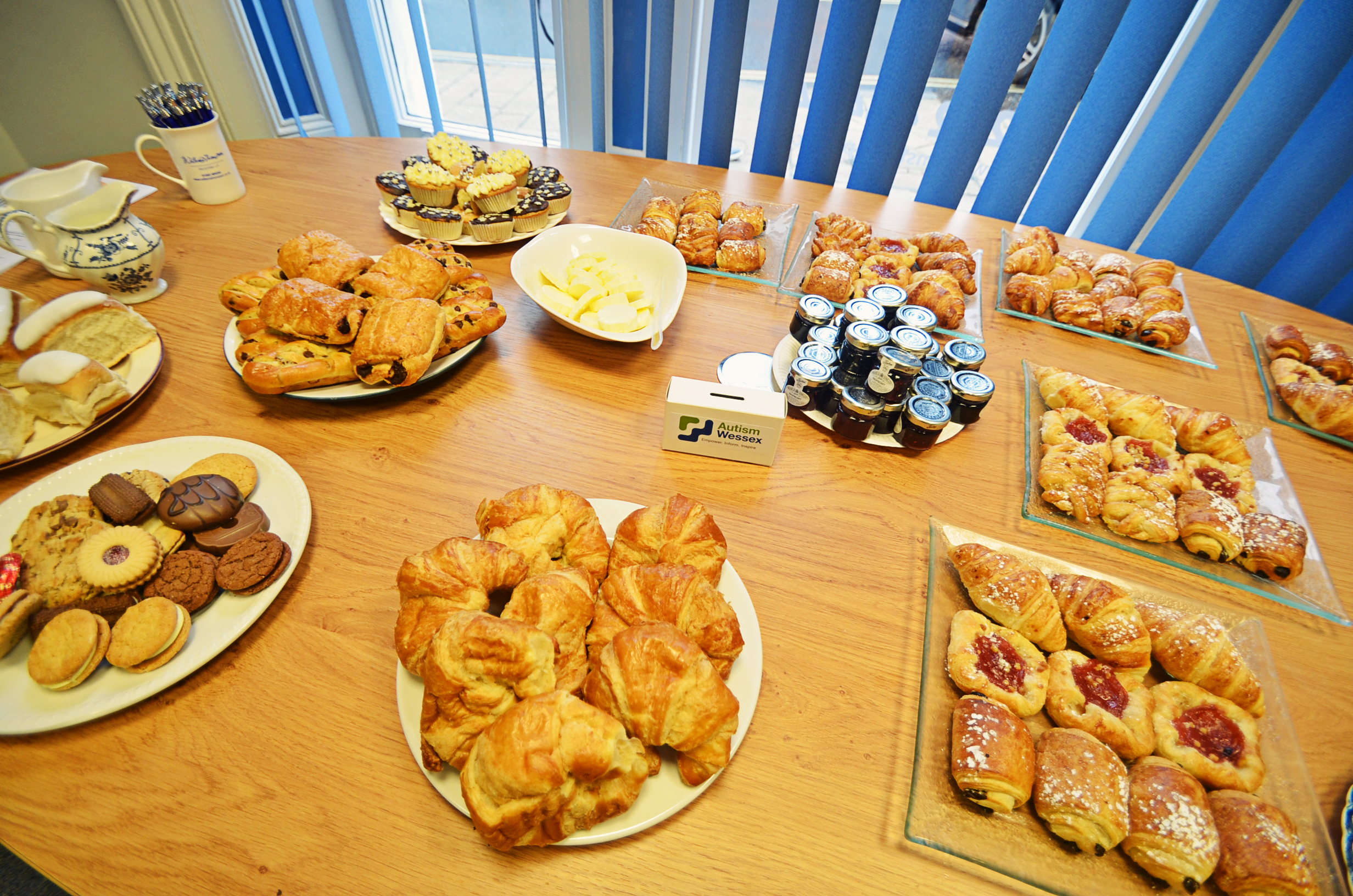 24

Apr 2017

Recently we were delighted to welcome a multitude of friends, family, clients and supporters into our Bridge Street Offices. Witnessing a great turnout, our 'Big Brekkie' was a huge success and with our sponsorship donation raised more than £1100 for Autism Wessex.

Throughout the morning, we had a veritable mini feast laid out in our meeting room. It consisted of delicious homemade cakes and pastries, with tea, coffee and orange juice for refreshment. We also had a selection of fresh pastries donated by the Captain's Club Hotel and Spa, as you can imagine they went down particularly well!

Our breakfast event provided an excellent kick off for the Autism Wessex, 'Big Brekkie' campaign taking place this April. Welcomed by our team, guests were encouraged to make generous donations with extra funds raised from the sale of Big Brekkie raffle tickets. As passionate supporters of the charity, we are thrilled to be headline sponsors of the campaign for the third year in a row.

Suzanne our Practice Manager & Partner at Williams Thompson Solicitors has commented:

"We had a lovely morning and it was great to see so many people turn up to support our event. We raised an excellent sum for Autism Wessex and now want others to do the same. Thank you to everyone who attended.''

We urge you to now help us raise further funds for Autism Wessex. There's still time to organise and host your own Big Brekkie's this April. Anyone interested in hosting a Big Brekkie will simply need to choose a time, date and location for their event. By encouraging donations in return for breakfast, you will help Autism Wessex to provide high-quality specialist services. Every year they support countless people from across Dorset, Hampshire, Wiltshire and Somerset as they seek to manage the effects of autism and its associated difficulties.

Emily Pike, Corporate Partnerships Officer at Autism Wessex, also had these lovely words of thanks to say:

"It was a pleasure to be welcomed into the Williams Thompson offices and they had an excellent assortment of breakfast treats available to guests. We would like to thank the whole team for their ongoing support.''

To find out how to get involved in Big Brekkie campaign visit: www.bigbrekkie.org.uk.